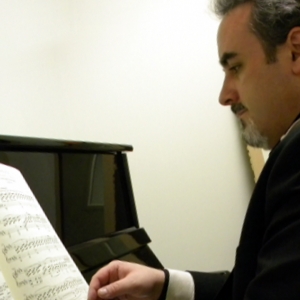 Fernando Fernandez
Schedule a free consultation at: www.powaypiano.com/contact. Mr. Fernandez holds a Master's degree in Piano Pedagogy (piano teaching) from San Diego State University. He is a skilled performer, composer and teacher. ...

His training includes prestigious European conservatories and first-class American universities, from which he has synthesized a wide variety of musical and pedagogical influences. This training allows Mr. Fernandez to reach students on many different levels, and to provide a multi-faceted approach to their music education.

All new students of Fernandez Piano Studio receive their first lesson with Mr.Fernandez free. There is no better way to know if a teacher is a good fit for you and your music goals; and any questions can best be answered in person during this personal encounter, before you decide to begin lessons.
Schedule - Book Now
Days
Times
Mon
Appointment Only
Tue
Appointment Only
Fri
Appointment Only
Sat
Appointment Only